Posted by Heather Adamson on 23rd Mar 2022
Picture this: a vivid crimson landscape, sleek spaceships, powerful explosions, men in gleaming silver spacesuits drifting in the vast vacuum of space. Technology beyond your wildest dreams brings about the downfall of brutal dystopian societies, enemies are felled by laser guns, robots walk the Earth clad in powered armour.
The emergence of science fiction in the 1800s, beginning with Mary Shelley's Frankenstein and Edgar Allan Poe's Gothic romances, led to the creation of a powerful body of work that developed by the 1900s into the definable genre we know today as science fiction
Technological change, fantastic voyages and futuristic machines were common themes, and illustrators were key in bringing them to life in the public imagination. The production of sci-fi magazines such as Amazing Stories and Astounding Stories paved the way for an era of sci-fi novels and paperbacks. Bright and vibrant colours were used extensively to produce incredible covers for novels and magazines, both famous and obscure, while interior black and white illustrations could be just as dramatic.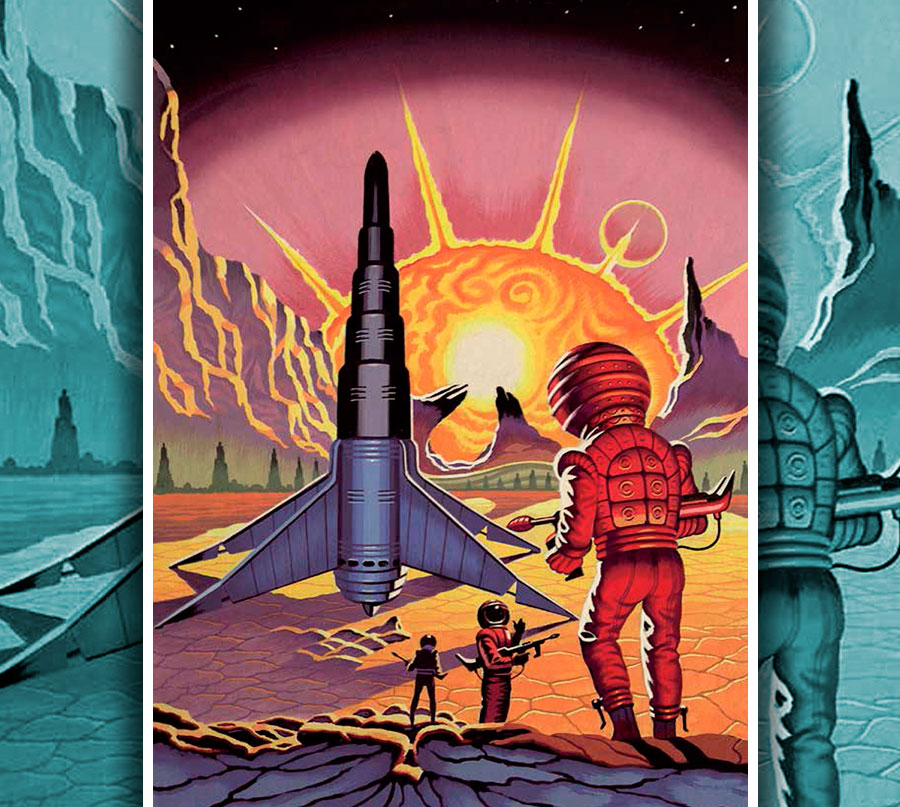 Vargo Statten, The British Science Fiction Magazine, Vol 1 No. 12, Scion Ltd., 1955, Original art recreation c.1980 Ron Turner.
Ron Turner, who was born in England in 1922, showed a great interest in the genre from an early age. Inspired by the works of Edgar Rice Burroughs, H.G. Wells and Jules Verne, Turner found himself delighted at the thought of rayguns and rocketships. He began illustrating at a young age by copying the covers of magazines and novels. Through this process, Turner discovered that he had a talent for illustrating and lettering, and therein began his journey.
Turner later said that his chief artistic influences were Alex Raymond (Flash Gordon) and Chesley Bonestell (The Conquest of Space), and their influences can be clearly seen in his work. Turner's output was centred around the photorealistic style he so admired in Bonestell, and was lauded as being vivid, dramatic and eloquent. This was due partly to his appreciation for the content he was illustrating, and he went so far as to say that his success was owed in part to the superior material he was working with.
At the age of just 14 Turner began working at Odhams Press, a publishing house specialising in magazines such as Modern Wonder and Ideal Home. By the age of 16, he had started illustrating covers for Modern Wonder, showcasing his ability to draw machines and structural hardware with incredible attention to detail. Over the course of his career, Turner's body of work grew to include Scion, Lone Star comics, TV21, Fleetway, 2000AD and many more.
In 1940, Turner's aspirations as an illustrator were put on hold when he was drafted into the British army during World War Two. However, he did not let this stop him and immediately resumed his career when the war ended.
His work gained traction, and he was entrusted with creating comic strips for both Scion and Odhams Press. In addition to this, he was involved in the design and lettering of many sci-fi paperback covers, especially those written by John Russel Fearn (who wrote under several pseudonyms). Turner's interest in sci-fi served him well, and his attention to the actual content resulted in expressive and accurate depictions of the stories.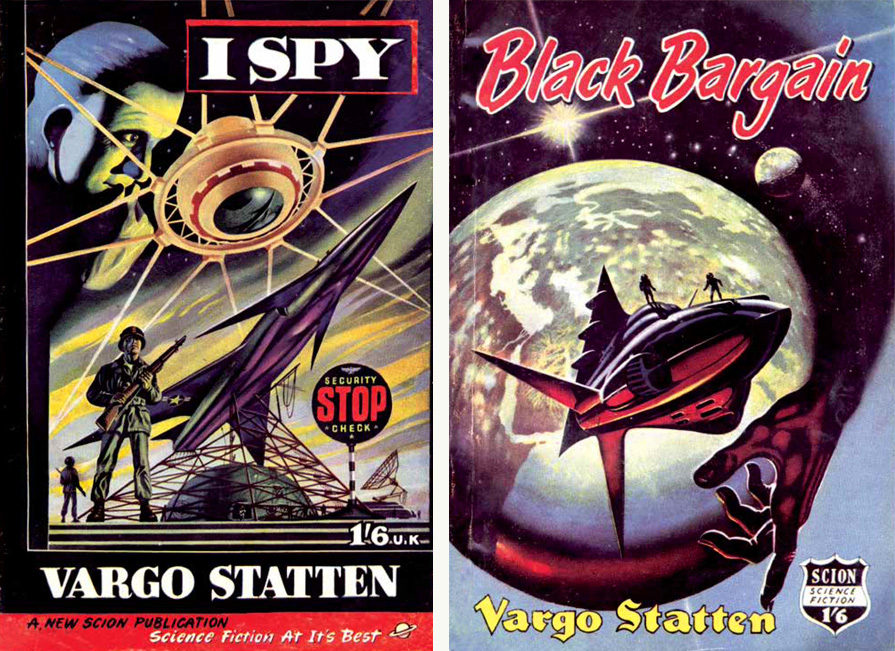 Left: Vargo Statten (John Russell Fearn), I Spy, Scion Ltd., 1954, art Ron Turner.
Right: Vargo Statten (John Russell Fearn), Black Bargain, Scion Ltd., 1953, art Ron Turner.
Due to his creativity and technical skill Turner was highly regarded. Detailed line work A monthly 64-page comic, Tit-Bits Science Fiction Comics, was written, illustrated, and lettered by Turner himself, though the workload soon proved too much for one man alone and other artists were brought in to help him produce them.
In addition, Turner was well-regarded for his work for Lone Star comics and the black and white interior art for Super Detective Library. He was also the artist responsible for many Practical Mechanic covers, where he excelled at technical illustrations of vehicles and rocketships.
Left: Practical Mechanics, George Newnes, Ltd., 1957, art Ron Turner.
Right: Practical Mechanics, George Newnes, Ltd., 1954, art Ron Turner.
Over the next thirty years, Turner racked up an impressive body of work, among it Stingray, Thunderbirds, Judge Dredd and Star Trek. He officially retired from illustration in 1984 but continued to create covers for smaller magazines and publications until his death in 1998. Turner later worked on a six-part Dalek comic strip for Doctor Who Magazine called Return of the Elders. A follow-up to story, Deadline to Doomsday, was left unfinished at his death.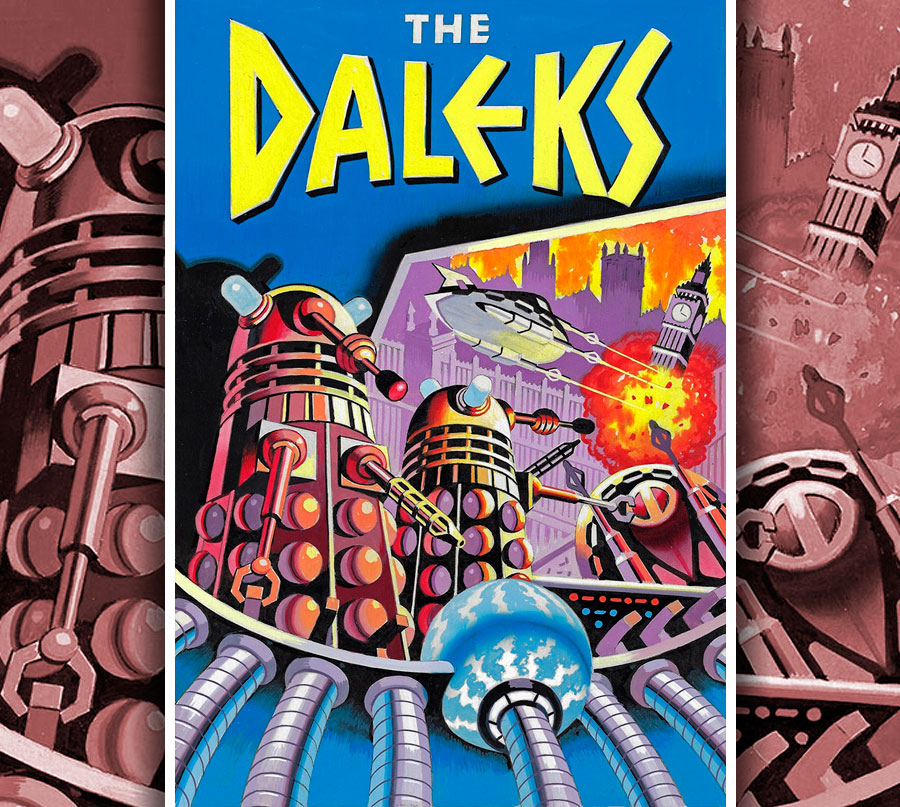 The Daleks, circa 1965, art Ron Turner.
Today, Ron Turner's artwork is prized by many collectors, especially as very little of his original output survives. Korero has included many of Turner's very best illustrations in Rayguns and Rocketships, its celebration of science fiction cover art. The book is a comprehensive compilation of vintage British science fiction book illustration, a must-have for anyone interested in the rise of the genre. In 464 pages, you can traverse the universe through the eyes of the science fiction illustrators of the boom years of the mid-20th century.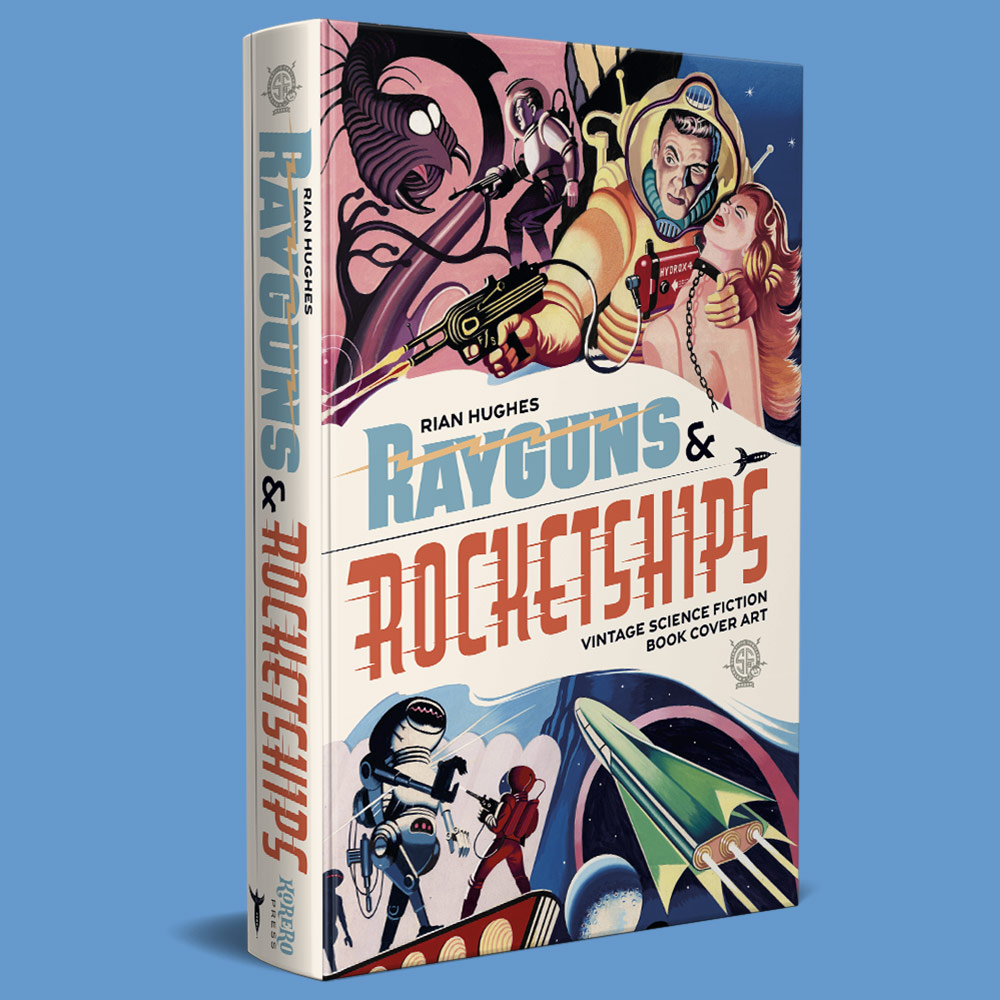 Rayguns and Rocketships: Vintage Science Fiction Book Cover Art by Rian Hughes.